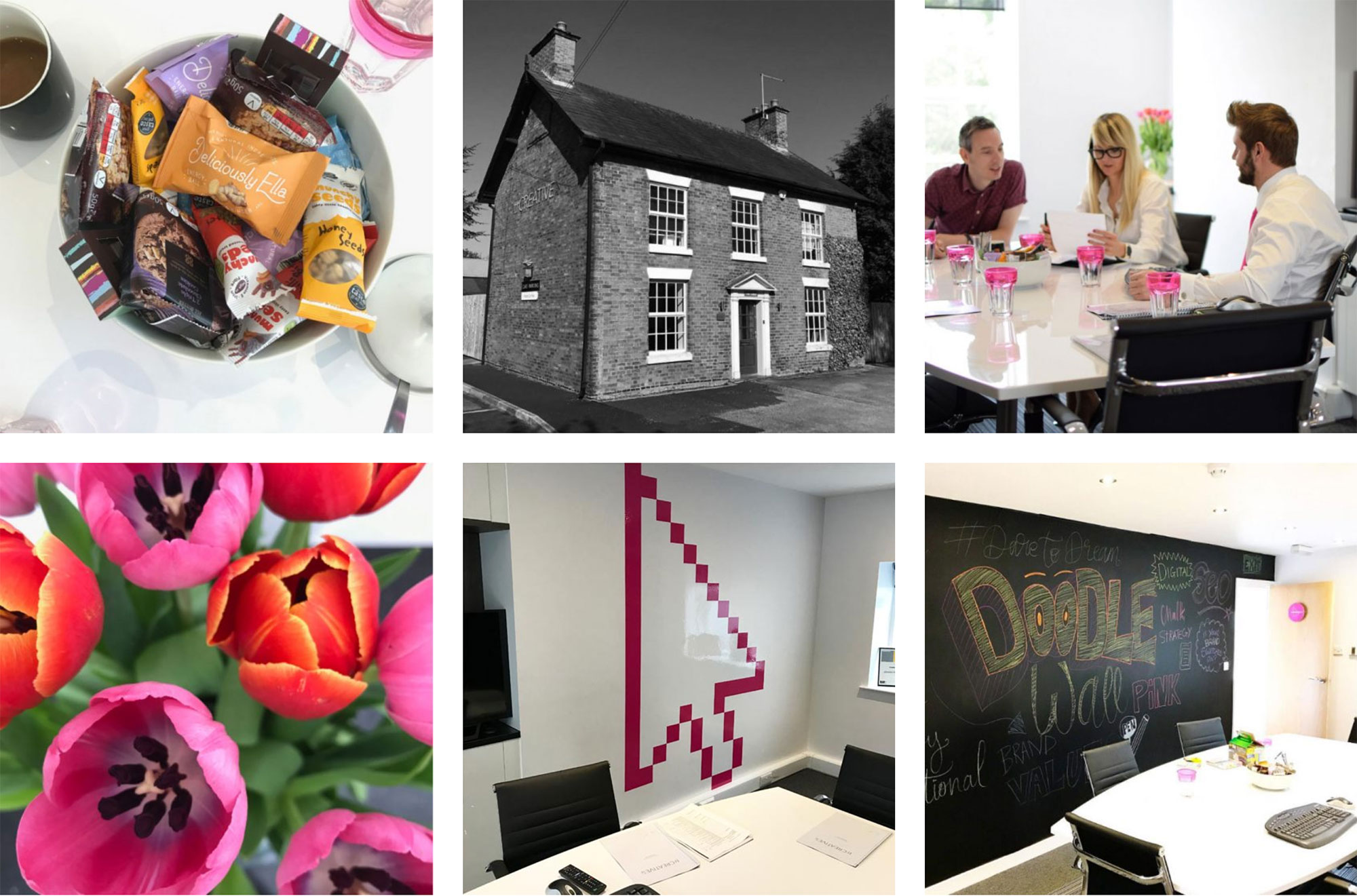 Each month we'll feature our 'Tenant of the month', by asking one of our tenants a series of Q&A's to get to know them a little better.
This month we're talking to trCREATIVE who are based at Stapeley House Lodge.
What does your company do?
We are a creative design and web design & development agency. We help our clients present their businesses in the best way possible, in order to achieve their goals.
What sort of customers are you looking for?
We're at our best working with dynamic, open-minded companies that love what they do, based in Cheshire.
Tell us three interesting things about your company?
We designed and developed TV Presenters, Clare Balding and Charlotte Hawkins websites.
We designed the Nantwich Food Festival's Brand Identity
We've recently started working with St Luke's Cheshire Hospice and amongst other marketing collateral, have designed the label for their 'AT 30 GIN' in collaboration with Rodney Demsom Wines. This is to celebrate the Hospice's Anniversary of 30 years of Hospice Care. All profits go to the Hospice. If you haven't bought a bottle already, you can in store at Rodney Demsom's.
Why did you locate your business at Stapeley House?
We love being based at Stapeley House because it's a great location. It's central to Nantwich and surrounded by fields, so we have the best of both worlds.
If you'd like to find out more about trCREATIVE, please visit their website: www.trcreative.co.uk